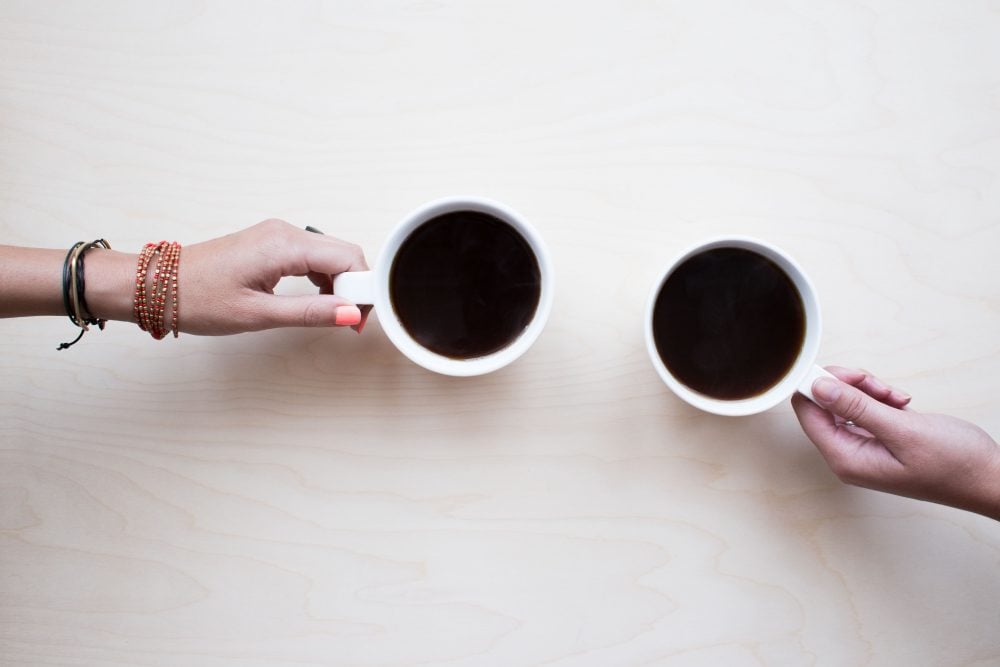 I have been out of the dating game for about 3 and half years, but before that I'd say I was an expert on first dates. Not to brag but only because I knew proper etiquette which makes a big difference. Perfect for all yall because now you will know all my little secrets for first date etiquette. The most amazing thing I heard on more than one date was "wow, you are just so normal! You'd be surprised at how hard it is to find a normal girl…" This could sound like a negative comment, but I took it as a compliment. I also found this to be very sad. The new normal has gotten out of hand and have made being single in this world more appealing than finding a mate. We are social beings, we need each other. We just have become a little misguided. So let's start by getting back on track with how we meet new people on a first date without being a bitch!
First Date Etiquette Do's
Plan for at least 2 hours!
Plan to be there between 1-2 hours. (Have somewhere to go just in case it's not the perfect fit. But don't be that rude bitch that leaves in 7 minutes and not even give them a chance!)
2. Greet Appropriately
Greet them in a way you feel comfortable. Smile and look them in the eye. (Shaking hands first, hug or kiss on the cheek depending on the culture.)
RELAX!
Try and relax, tell a joke or try to break the ice. (Everyone loves to laugh, and if you make each other laugh, it's a match!)
Dining Etiquette Please!
Remember to have dining etiquette! (You don't want to find the man of your dreams and he thinks you eat like a horse and never calls you again! Find dining tips here.)
One Alcohol drink
Do have ONE glass of wine or cocktail if you feel really nervous (yes, I said ONE!)
Be Responsible For your Safety
Tell someone close to you where you are going and let them know when you are home safely.
Learn about eachother
Talk about your hobbies, family, dreams, LIGHT conversation. Make things EASY!
MAYBE a First Kiss (NO TONGUE)
Optional! Have a first kiss if the feeling is right and mutual. (I prefer to wait until after the first date, not only does it show true interest, it makes it much more romantic.)
Offer to pay for the bill.
Technically whoever asked to go out on the date is responsible for the bill, but it shows a lot about a person if they offer to pay for the drinks. (Or at least SPLIT the bill.)
Choose a good location
Go somewhere special, not too noisy, and not too romantic. (I always recommend a cool coffee shop. Perfect for everyone!)
BE KIND!
Please remember this people! Especially women! We can be extremely mean and hurtful. This is why lots of men are openly choosing to stay single. Too many bitches! Even if you aren't interested, you can be kindly honest.
Have fun!
This seems so silly but dating is fun! Meeting new people from all over the world is exciting! It doesn't mean every person you meet has to go down the road of sex or marriage. Have fun! You might even meet a really good friend if you are open minded!
First Date Etiquette Don'ts
DO NOT HAVE SEX!
If you are that easy, they will never want to marry you. There may be a few cases where they do, but if we don't make them work for it, trust me they never will for anything else in the relationship. They will also wonder how often you do this with others if it was that easy.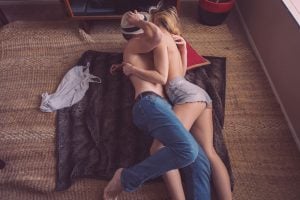 Don't Go to an expensive place
Stay away from somewhere the bill may be over $20-$30. The worst thing is to not be feeling the vibes right away and then regret bringing them to this spot because of the price tag.
Don't dress slutty!
If you are just wanting to bang then fine, but if you are serious about dating, you'll dress classy and confident. Leave something to the imagination. Make them earn the right to see what else you have to offer! Dress how you want to be treated…
Bitch, don't expect the bill to be paid by the male.
This is a double standard for first date etiquette, and is outdated!  (If you're a bad ass woman, then you can offer your share.)
Do not be Late!
It's Rude! And Yes, better to travel separately and meet them there. (The old saying-pick you up at 8 is out. Too many psychos these days.)
NO messy meals
Examples: sushi, spaghetti, finger food (this will just save you from any embarrassment)
Don't talk about POLITICS or RELIGION
If this is a deal breaker no matter what, then try to find out those details before the date, might save everyone some time. But if your dream human was brought up believing something different from you, would you really not want to meet them? (Leave out your ex's also…there is plenty of time to talk about all this crap…when the nerves settle.)
Don't get sloppy drunk
Keep from getting drunk! Say what you want but alcohol makes people say what is on the mind. As a result, a drunken mind just might scare away a potential match. (This shows too many negative signs. And a lot can go wrong!)
DON"T POST ANYTHING ONLINE!
What a sad point. Unfortunately in our world, it needs to be mentioned.  (It's called a private life for a reason! And your date will think its realllllly odd how quick you are wanting to share everything already on social media…)
DO NOT I repeat DO NOT ASK THEM WHAT THEY DO FOR A LIVING!
This is such an unbelievably rude trait Americans have adopted. If they want you to know, they will offer that information. What does a person's career have to do with you liking them or not? If you don't like a person because they don't have a 6-figure career, you need to check yourself… (If you disagree with me, that's fine, it just shows what truly interests you. And if they don't tell you after 3 dates, then you can ask since it weird they won't offer the information.)
Don't text, call, or have the phone on the table.
Unless it is an emergency, refrain from using your phone for the 1 HOUR you are together. I know it will seem like eternity, but just put it away. It is extremely disrespectful.
Don't be so serious!
Don't expect this person to be the one you are going to marry! Every date does not mean this is it for you! That's stupid! It takes you a long time before you can make that decision. Don't take it so seriously, if you do, they will notice and be freaked out! Trust me, so many people have problems with commitment as it is.
If you are going on a new date, try out these first date etiquette tips! And of course, let me know how they work out for you! If there is something else I left off the list I am always wanting to hear what other topics are successful. I hope these tips help! Good luck on your quest! Remember, it is supposed to be a fun time in your life. And when you do find the one, which I have faith that everyone will, don't blow it on some silly mistakes. True love does still exist and it is worth fighting for. (My love story, in case you are interested…?)
p.s Here are some first date statistics for your enjoyment.